non-profit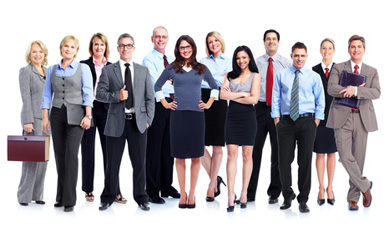 The most underappreciated yet essential part of your non-profit's organization is the human element. Whether speaking of fiscal investment in employees, staff volunteers or the recognition and support of these individuals, human capital is of fundamental importance to the health and sustainability of your nonprofit's mission. Non-Profit Organizations can rely on CDS Outsourcing to be an asset to your business rather than just a provider of payroll, workers compensation and benefits. We are driven by your needs and creating a customized solution that fits your business is our goal. We will assemble the most comprehensive and cost effective service package designed specifically your company and your employees. Along with our service solutions, you are provided a highly motivated team of trained professionals committed to providing you with the highest quality of service.


Because of our extensive and ongoing experience with non-profit organizations, we understand the challenges facing non-profit Human Resource departments. Attracting, developing and retaining productive staff and volunteers is a critical concern for non-profit organizations. This presents a human resource problem for organizations that must constantly fill the positions vacated by workers seeking higher pay elsewhere especially when the non-profit is competing for top talent with better paying businesses or no clear career path. CDS can help eliminate these issues by maximizing the use of your resource dollars.

To recruit and retain the very best employees in today's marketplace, a competitive benefits package is essential. CDS can help you design a benefits package that will enable you to compete with Fortune 500 companies for the best employees. We administer these programs for you so you and your employees can simply relax and reap the rewards while we take care of the details. Since CDS has historically had annual medical rate increases that are substantially lower than the industry average, partnering with us may allow you to better contain your healthcare costs.

With CDS as a partner, you will get an exceptional cost effective solution exclusively offered to our payroll clients. It provides access to the same recruiting and selection tools that Fortune 500 companies use – all at no extra cost to you. Our competition offers fee based recruiting services but with CDS there are no extra fees. As a CDS Payroll client, you will get premier recruiting, candidate discovery and comprehensive screening. Qualified applicants are then passed along to you for the hiring decision. When a candidate is accepted for hire by you, CDS will then do an extensive background check and comprehensive drug testing. This service is also part of our payroll package at no additional fee. CDS helps you meet your employment demands with full recruiting and retention all with guaranteed results! Our a la carte menu of services provides clients with the advantage of choice based on individual needs and priorities. Let us show you today how to maximize your resource dollars.