PROFESSIONAL
EMPLOYER

ORGANIZATION (PEO)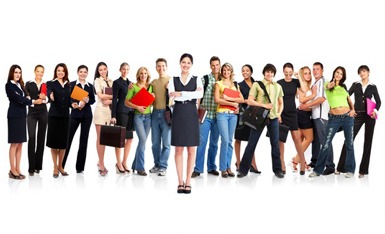 Human Resources as a Service (HRaaS)
CDS's HRaaS was created from the Professional Employer Organization(PEO) service offering to meet the Administrative and Human Resource needs of your organization and eliminating all employment related risks and liabilities. Shift your focus from tactical to strategic in HR Management, Benefits Administration and Risk Management by Integrating Payroll, Workforce Optimization, and Time & Labor Management with Benefits.

HRaaS include the following: payroll administration, human resource management, corporate benefit administration, recruiting, and policy administration, talent acquisition and retention.
Benefits of Professional Employer Organization:
With CDS Outsourcing performing your payroll you will experience improved productivity, vast reductions in time, effort and money spent on payroll administration.
CDS will streamline your payroll process and simplify administration through automation giving you instant access anytime
CDS can customize a benefits package that best fits your organization to maximize the most from your benefits investment.
Attract the best and the brightest with world-class retirement and insurance plans
Achieve higher employee satisfaction – and lower employee turnover through better benefits administration
Relief from Employment issues and penalties such as the Affordable Care Act (ACA)
No more hidden costs from PEOs which can be almost impossible to decipher on the automatic fees. With CDS all services are included for one low fee.
Personal local Service from a certified Professional Human Resource Specialist (PHR) and not a call center or 800 number for employees.
One of the most significant advantages of using CDS's HRaaS is to benefit from cost saving techniques and bargaining abilities that we can provide due to economies of scale.
The Affordable Healthcare Act (ACA) is complex
CDS is uniquely positioned to assist clients in complying with the Affordable Care Act (ACA). Through our co-employment relationship, CDS will take care of the compliance burden presented by Health Care Reform. When your organization partners with CDS, you will no longer have to worry about keeping your payroll under 50 employees or rely significantly on a part-time labor force to grow your business.
Professional Employer Organization is a way to offload the headaches of administration and compliance to the specialists.

Call us today at 919.293.0111.