Consulting
and

Recruiting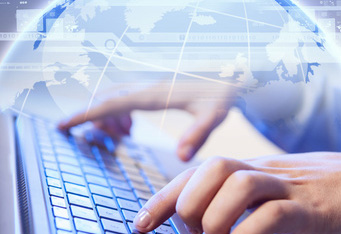 Consulting
CDS Outsourcing focuses on helping companies reach their goals in the face of business change and uncertainty. Whether you need a Java programmer for a six month project or are deploying the latest operating system nationwide, CDS can offer your business a comprehensive suite of IT solutions. Our seasoned consultants and proven delivery methodologies are based on years of experience to ensure consistent, world-class results. Our solutions cover the broad range of services for IT and telecommunication for both training and staff augmentation.


Our technical consultants are trained and certified in their areas of their expertise. With such a large base of talent, we can cover virtually all of your needs. Each day our recruiters locate, qualify and hire technical professionals to perform services in a variety of new assignments.

We recruit professional in every area of Information Technology and Communications and concentrate on professionals that have the talent and drive to help our clients succeed and who bring strong character with a solid technical background. When your organization partners with CDS, you will get premier recruiting and staffing services with payroll pricing.


Recruiting
As recruiting operations grow to support increased hiring demand, many companies are turning to CDS to leverage flexible, scalable and cost-effective Recruitment Process Outsourcing (RPO) solutions. Our RPO solutions combines proven project management disciplines and experienced recruiting professionals forming partnerships with companies seeking a major competitive advantage through either selective or total recruitment outsourcing. With Technical and Administrative Recruiting Teams, CDS rapidly right-sizes its delivery models to meet any level of customer recruiting demand.

By outsourcing their recruitment processes, many companies are reaping the advantages of faster hiring processes at lower costs. RPO service offerings delivered by CDS Outsourcing include:


Job Posting Management
Candidate Sourcing and Screening
Employee On-boarding and Off-boarding
Reference Checking
Utilizes Social Media
Employment Screening