Welcome to
cds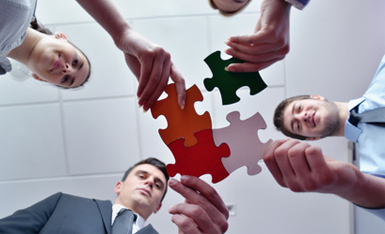 Power, Performance, Innovation
CDS Consulting Services comprises a comprehensive team of Consultants and Thought Leaders specializing in Business Transformation, Business Process Consulting, Information Technology (IT) Consulting and Operational Excellence. We help our customers transform their businesses, processes, and operations, with innovative strategies aligned to the specific needs of their industry and unique organizational requirements. Our services enable customers to gain a competitive edge, improve revenue growth, enhance operational efficiency, reduce costs and improve customer experience.
Today, there is a convergence of forces raising the stakes and changing the scope of what is considered "mission critical computing": the increasing digitization of critical business processes; the proliferation of customer-facing, mobile- and social-enabled applications, brought about by the "Consumerization" of IT; rising expectations for mission-critical service levels, and high costs of downtime of any kind.
Mission critical systems can no longer be siloed, proprietary technology restricted to a few core applications – they have to be part of an agile and flexible, mission critical fabric, running on low-cost, industry standard platforms, which supports today's highly consumerized applications and tomorrow's Internet of Things (IoT).
Today's mission critical infrastructure and operations need to serve as a foundation for future needs and to be aware of the constantly evolving scope of mission critical computing. Fortunately, the same technologies behind the disruptive trends which are dramatically changing the scope of mission critical computing can be applied to transform IT, and the data center, to support these new requirements across all dimensions of the digital customer experience, mission critical application interactions, improved service-levels, and improved cyber security.